Linux Mint 18.2 (Sonya) Beta (Cinnamon – Mate) Have Been Released
|
The Beta development releases of Linux Mint 18.2 "Sonya" have been released. It's available with two desktop flavours, Cinnamon and mate desktop environments. So, let's check what's new in these releases and what to expect in the final stable release of Linux Mint 18.2 Sonya.
Linux Mint 18.2 Sonya is a long term support release based on Ubuntu 16.04 LTS (Xenial Xerus). It will be supported until April 2021.
Earlier this month, the development team has announced that Linux Mint 18.2 is currently under development and announced some of the major changes to both Cinnamon and Mate releases. Here's a quick look at the new changes to both desktop environments.
Linux Mint 18.2 Sonya (Cinnamon Desktop)
Cinnamon desktop has been upgraded to version 3.4, it brings several improvements for controlling desktop icons in respect to aligning, sorting and resizing icons on the desktop.
Nemo file manager and desktop processes are handled separately. So, if one of these processes having a glitch and crashes it won't effect the rest of the system. The settings daemon plugins uses a separate processes as well.
The theming engine for Cinnamon has been improved and it enhanced the systray and margins.
Cinnamon Spices provides themes, extensions, applets and desklets for Cinnamon desktop. It now introduce a new list widgets for spices settings, and more information is now visible in spices about dialog. You can check the Cinnamon spices website to download the Spices you desire!
Linux Mint 18.2 Sonya (Mate Desktop)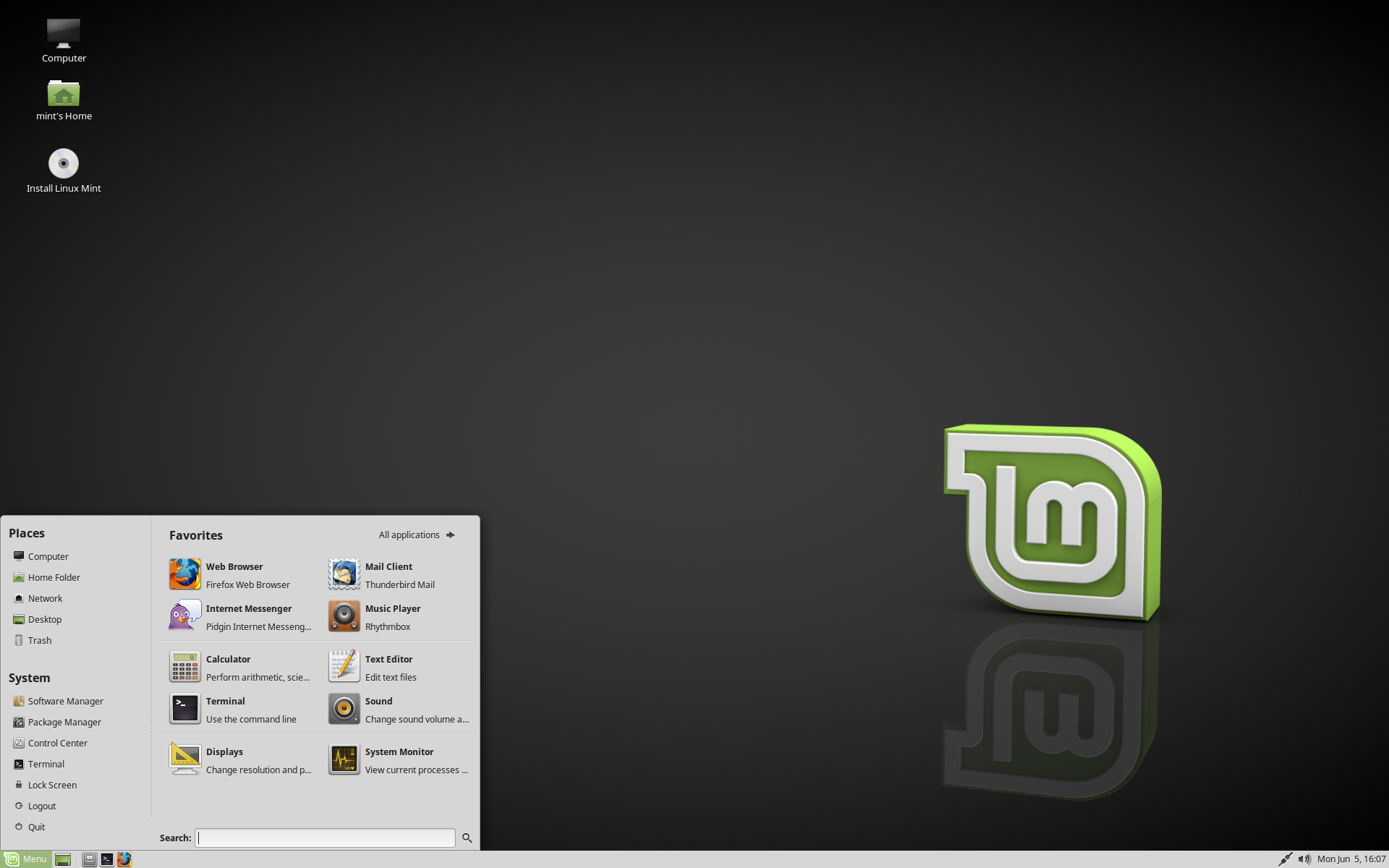 Mate Desktop is considered one of the lightweight desktop environments available for Linux. It has been updated to version 1.18.0. The entire suite of applications and components in Mate 1.18.0 uses GTK+3 and requires GTK+>= 3.14.
Applications and Utilities
Linux Mint 18.2 Sonya with Mate or Cinnamon Desktop comes preloaded with some enhanced applications and utilities.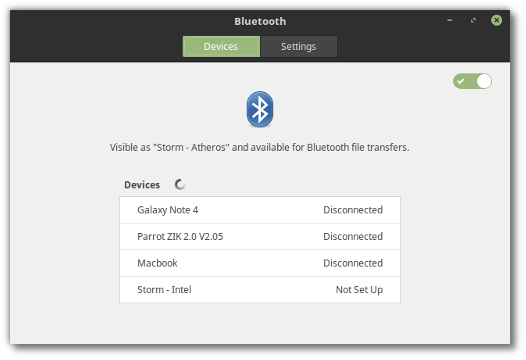 BlueBerry is the new configuration tool for Bluetooth. It comes with a simple user interface and it now supports OBEX protocol to transfer files using bluetooth connection out of the box. Blueberry provides a cinnamon applet uses symbolic icon looks similar to the currently available applets for network, power and sound.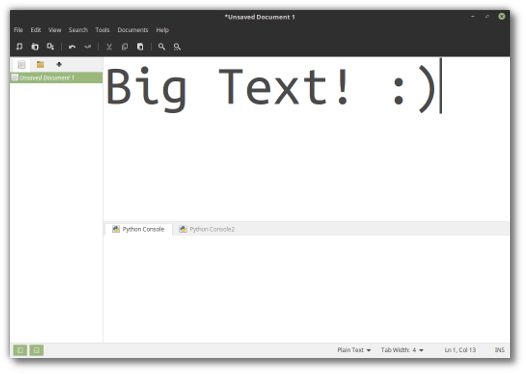 Xed is a lightweight generic text editor comes with with some new features such as remote file editing, file revert, syantas highlighting, and complete support UTF-8 text. It includes some useful plugins installed out of the box, such as word count, spell checker, file browser, tag list and more.
The user interface has been improved and now you can switch between Dark or Light theme for Xed.
Xplayer is a multimedia player with a simple and neat user interface supports the basic functionality for a media player. It supports subtitles and keyboard shortcuts. It comes with Dark theme as well to match your prefered color scheme.
Pix the image browser/viewer for Linux Mint received multiple improvments to the user interface, now it includes a symbolic icons which looks better with darker themes.
Xreader is a PDF and document viewer. The user interface has been remodeled a little bit to easily switch between viewing modes. It supports touch screens, so you can easily swipe between pages. As a part of user interface improvements, it supports symbolic icons for dark color scheme and dark theme as well.
Xviewer the image viewer received support for dark theme as well.
Update Manager now stage and review updates depending on their level. The update manager includes a detailed explanation how kernels are installed, and how to revert a previous kernel.


Users can automate updates and package installations with a command line tool called (mintupdate-tool) which provide similar functionalities of graphical user interface of the update manager.
Foreign packages are packages recently installed by additional repository has been added. The user interface includes a "Select All" button if you wish to downgrade these package with the ones currently available on the official repository.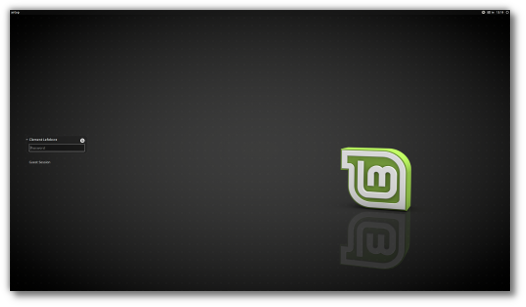 LightDM is the display manager to login to the system. It's available by default for both Cinnamon and mate desktop edition of Linux Mint 18.2 Sonya.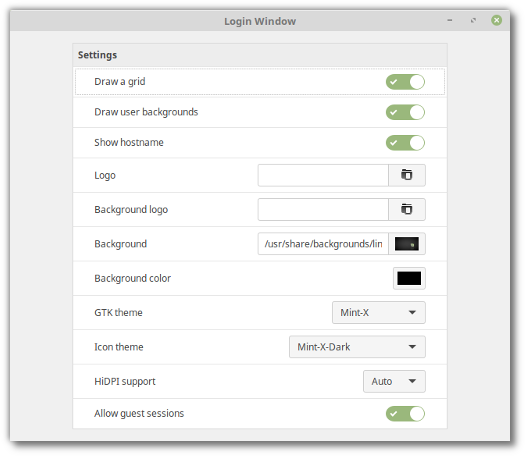 With the "LightDM Settings" configuration tool, you can some aspects of the user interface of the login screen such as draw a grid or backgrounds, show hostname, change logo, change background logo, the theme type, theme icons and activate/deactivate guest session. It also support HiDPI for much more detailed and beautiful loging screen.
Download Linux Mint 18.2 Beta (Cinnamon Desktop)
Download Linux Mint 18.2 Beta (Mate Desktop)
Download page includes includes download torrent files and direct links.